So I had an epiphany the other day, and I am not talking about something you buy in the local fetish market. A real epiphany, I know at my age that can be somewhat dangerous. I realized that the list of things that I am better at than my eldest son is getting smaller. You see this epiphany came to me while I was trying my best not to loose sight of him while we were running 5km. You see for most of the 5km he was out in front and I was trying to play catch up. I did lead for the first few meters, it did help setting off before him!
Here is my list so far and I need to keep track of this over the years: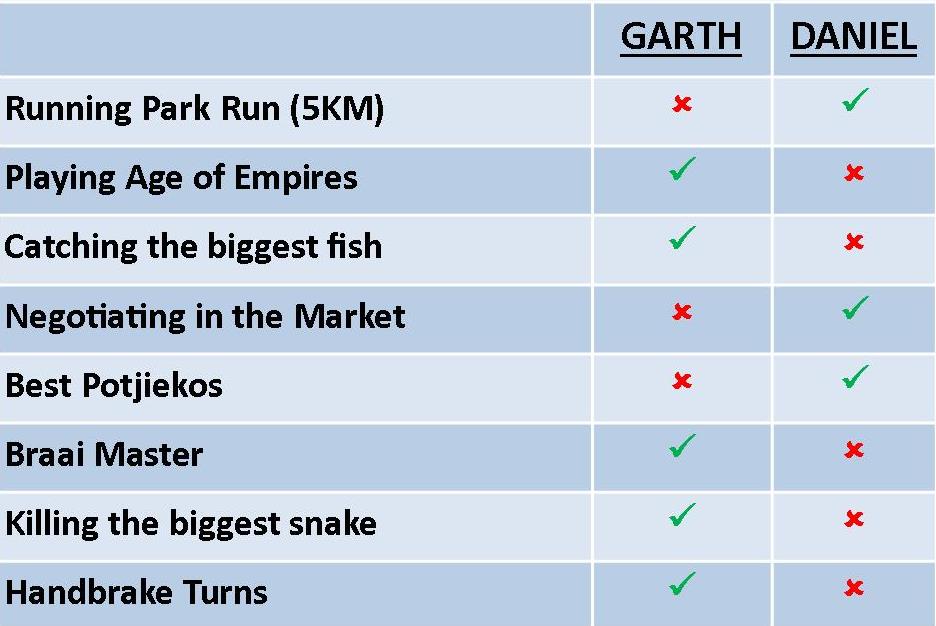 Now that we as a family have moved on to another season on our lives, this post goes to you, Daniel, you are starting a new chapter at RVA. We pray you enjoy it and blessings to you, we are proud of you.
We will keep working on the list and see how things change.
Take care,
Garth